Accommodations in Abruzzo
Casa Nel Parco Nazionale D'Abruzzo


holiday home

Locality: Pescasseroli (Aquila)
Region: Abruzzo


In Pescasseroli (Aq) the house is surrounded by Abruzzo National Park; two floors house, full of everything you need except linens. Five beds with possibility to add a place, two bathrooms, kitchen, living room with fireplace, parking, and communal...

more

holiday home

See Details ask for prices
Residence Hotel Principessa Maria


holiday home

Locality: Schiavi Di Abruzzo (Chieti)
Region: Abruzzo


Princess Mary's Residence is located in the Centre of Schiavi d'Abruzzo, awesome country to 1168 lm, with sea, Tremiti Islands and overlooking the Maiella mountains. L country is known mostly because of the archaeological Area dating from the second...

more

holiday home

See Details Prices
Dolce Vacanza


holiday apartments near the sea

Locality: Silvi Marina (Teramo)
Region: Abruzzo


The apartment is located in Silvi Marina in the Adriatic coast with clean beaches, in Abruzzo with its parks, its mountains and its friendly people, With good cuisine and typical local products. On the home page there is a space dedicated to the...

more

holiday apartments

See Details Prices

Internet Wi-Fi
Casa Privata


holiday home

Locality: Pescasseroli (Aquila)
Region: Abruzzo


Beatiful house in Parco Nazionale d'Abruzzo Lazio e Molise.

holiday home

See Details ask for prices

Pet Friendly
Appartamento Uso Vacanza


holiday apartments

Locality: Scurcola Marsicana (Aquila)
Region: Abruzzo


Apartment for holiday use also for weekends or short periods, sqm. 110,equipped with 3 bedrooms, 2 bathrooms, living room, living room with kitchen. Independent entrance, 2 parking spaces and a 600 sqm garden.

holiday apartments

See Details Prices



400 euro

Last Minute

Holiday home nestled between sea and mountains.


San Vito Chietino (Chieti)

I offer ideal apartment for a beach holiday; Located on a hill in the countryside, surrounded by olive groves and vineyards. The size of the accommodation is 60 square meters inside, with porch of 50 square meters for eating outside.composed of 4......

more

Expires on:

25 September 2023 ... check for availability



400 euro

Last Minute

Last minute from 02 September to 09


San Vito Chietino (Chieti)

Apartment located in San Vito Marina a few steps from the sea on the trabocchi coast. The apartment consists of kitchen with living room and sofa bed, bathroom, double bedroom, bedroom with 2 single beds. The apartment is equipped with washing......

more

Expires on:

28 September 2023 ... check for availability



400 euro

Promotional Offer

September offer


Roseto Degli Abruzzi (Teramo)

Apartment number 1, on offer from 9/09 to 16/09, sleeps 6, apartment complete with everything, the offer includes 4 bikes, pedal boats, rickshaws, beach umbrella? 2 beach chairs, 1 beach bed

Expires on:

4 October 2023 ... check for availability
English teaching jobs in abruzzo italy
English teaching jobs in Abruzzo, Italy are available in various cities and towns in the region. Hiring for these positions typically begins in early spring, with jobs starting in September or October.
Salaries for English teachers in Italy vary based on experience and location.

There are opportunities for English teachers in both big cities and small towns in Abruzzo. Some popular cities for English teaching jobs include Pescara, Chieti, and Penne. These positions may be available in language schools, private schools, or universities.

To be eligible for English teaching jobs in Italy, it is helpful to have a TEFL or TESOL certification. This certification provides the necessary training and qualifications to teach English as a foreign language. Some schools may also require a bachelor's degree in a related field.

English teachers in Abruzzo can expect to teach a range of ages, from young children to adults. The curriculum may include grammar, vocabulary, reading, writing, and speaking skills. Teachers may also be responsible for creating lesson plans, assessing student progress, and providing feedback.

Living and working in Abruzzo offers the opportunity to experience the beautiful Italian countryside and coastal areas. The region is known for its picturesque landscapes, historic towns, and delicious cuisine. Teachers can immerse themselves in the local culture and language while enjoying the slower pace of life in this part of Italy.

Overall, English teaching jobs in Abruzzo, Italy provide a unique and rewarding experience for those interested in teaching English abroad.
Questo paragrafo è stato generato da sistemi AI sulla base di fonti esterne e potrebbe in certi casi dimostrarsi non accurate o non corrette (da qui puoi consultare le fonti). Aggiornato il 23/08/2023.
Pictures from Italy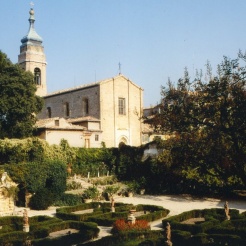 by
Centro Culturale Conero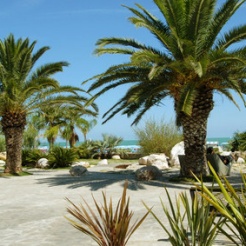 by
Accademia Italiana
Latest Events in Italy
Locality:
Bologna
Region:
Emilia - Romagna
Genre:
Other
from:
14 October 2023
to:
14 October 2023
ScuolaTao is a school of Chinese medicine present in Italy in Bologna and in Switzerland in Lugano. School of excellence, with direct transfer of knowledge, where students try and practice firsthand,...
more
Posted by:
Jasmin
Climbing at the Falesia
Locality:
San Lorenzo Dorsino
(Trento)
Region:
Trentino - Alto Adige Sudtirol
Genre:
Sport
from:
7 October 2023
to:
8 October 2023
The eventualmente include climbing testa with guides, equipment, themed momento of culturale inter est with writers and journalist andare Ford andiamo wine moments
Posted by:
Alloggio la Falesia
Locality:
Rome
Region:
Lazio
Genre:
Art
from:
1 June 2023
to:
1 June 2024
The Corsitalia cultural association presents the project "Italian through acting", open to individual students or groups, which will be held every month based on the needs of individual participants....
more
Posted by:
Associazione Culturale Corsita