Accommodations in Italy
B&B Villa Eleonora


bed and breakfast

Locality: Filandari (Vibo-Valentia)
Region: Calabria


The bed and breakfast is located 15 km from the Coast of the Gods. The recently constructed structure is surrounded by greenery along the Provincial Road connecting Vibo and Tropea. So you can easily reach the most impressive beaches of the southern...

more

bed and breakfast

See Details ask for prices

Internet Wi-Fi

Pet Friendly
Agriturismo Podere Chiavicone


farm house

Locality: Casale Marittimo (Pisa)
Region: Tuscany


Located in the beautiful Tuscan countryside, on a hill with beautiful views of the near sea of the Etruscan Coast, surrounded by olive groves, vineyards and Mediterranean maquis. It has 4 independent apartments, swimming pool, restaurant with...

more

farm house

restaurant

See Details Prices

Gluten Free Foods

Pet Friendly
La Casa del Pittore


bed and breakfast

Locality: Revine Lago (Treviso)
Region: Veneto


The b & b's house painter and 'an artistic home furnished with period furniture, the garden has a pergola suitable for relaxing in the shade during the day and have a drink in the evening by candlelight.

bed and breakfast

See Details Prices

Pet Friendly
Camping Village Vieste Marina


camping near the sea

Locality: Vieste (Foggia)
Region: Apulia


In Vieste in the Gargano National Park, in an idyllic location, full of trees in the middle of a deep bay. Offers Bungalows - Apartments - Swimming Pool - Private Beach - Animation - Restaurant - Pizzeria - 2 Bars.

camping

See Details ask for prices

Internet Wi-Fi

Pet Friendly
Acqua di Friso


farm house near the sea

Locality: Cropani (Catanzaro)
Region: Calabria


Acqua di Friso is a refined farmhouse surrounded by nature of 16 hectares of green pine forest, on a hill with exceptional views over the Gulf of Squillace also by the beautiful swimming pool and solarium. Acqua di Friso has a private...

more

farm house

restaurant

See Details Prices

Internet Wi-Fi

Organic Food

Pet Friendly
Special Offers in Italy: see all



100 euro

Promotional Offer

Free Days


Margherita Di Savoia (Barletta Andria Trani)

For the duration of the month booked 5 days you will pay only 4 days! Or booked 7 days you will pay 6 days. 1 Day we give it away! What are you waiting?

Expires on:

31 May 2023 ... check for availability



290 euro

Promotional Offer

Minimum weekly price


Cecina (Leghorn)

Marina di Cecina and surroundings, we rent independent apartments with garden or dining terrace, also waterfront composed of one, two, three-room and four-room apartments, from 3 places up to 8 beds, starting from 290 euros per week. See photos and......

more

Expires on:

3 September 2023

... check for availability



-50%

Promotional Offer

Great deals on external villas


Tropea (Vibo-Valentia)

Book your holiday early… Start dreaming about your stay and benefit from special prices! Offers starting from €249 per week! If you book your stay in the external villas well in advance you can benefit from discounts of up to 50% off our......

more

Expires on:

21 July 2023

... check for availability



400 euro

MISANO A. seafront


Misano Adriatico (Rimini)

Two-room apartment 4/5 p. Bed on the 2 nd floor with elevator of a building in a quiet area in front of the promenade of Misano A. about 300 meters. From the center composed of living / dining room with sofa bed, large bedroom with double bed + bunk......

more

Expires on:

9 July 2023

... check for availability
Pictures from Italy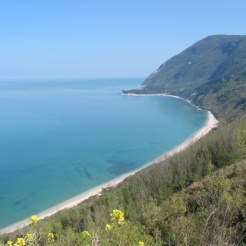 by
Centro Culturale Conero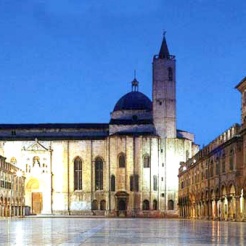 by
Accademia Italiana
Latest Events in Italy
Locality:
Roverè Della Luna
(Trento)
Region:
Trentino - Alto Adige Sudtirol
Genre:
Art
from:
16 June 2023
to:
16 June 2023
On Friday 16 June from 19.00 the South Tyrolean poet Marco VERONESE will present: "AMARO DESTINO", an anthology and testimony on the problems of alcohol addiction in youth society. Moderator: Roberto...
more
Posted by:
Kunst Grenzen-Arte d
Locality:
Alpago
(Belluno)
Region:
Veneto
Genre:
Other
from:
15 June 2023
to:
18 June 2023
Cansiglio InVita, festival in its first edition scheduled in Pian del Cansiglio and Spert (BL), from 15 to 18 June 2023,organized by two departments of the University of Padua (TESAF - Department of...
more
Posted by:
Società Selvatica
Locality:
Syracuse
(Siracusa)
Region:
Sicily
Genre:
Art
from:
31 March 2023
to:
31 October 2023
Experience, dream, story: Argentovivo is this and much more. It is difficult to give a definition to what is to all intents and purposes an immersive journey into ancient culture, an exhibition where...
more
Posted by:
norma waltmann