Holiday Apartments in Tuscany and other accommodation
Apartment Tirreno


holiday apartments near the sea

Locality: Tirrenia (Pisa)
Region: Tuscany


Accommodations with living room with kitchen, with microwave and fridge, private bathroom with bidet and shower. All apartments are equipped with air conditioning, wi-fi connection and personal parking space. The property is located about 300 meters...

more

holiday apartments

See Details ask for prices

Internet Wi-Fi
Booking Firenze Appartamenti


holiday apartments

Locality: Florence
Region: Tuscany


David and Viola Apartment are 2 elegant apartments with luxury finishes, near the cathedral and the central station of S. Maria Novella in Florence, connected with trains and buses to Tuscany and with the T 2 tramway line for the airport. David...

more

holiday apartments

See Details Prices

Internet Wi-Fi
Lady Camollia Apartment


holiday apartments

Locality: Siena
Region: Tuscany


Located in the historic center of Siena, Lady Camollia Apartment is a 90 sqm apartment. Recently renovated and consisting of three bedrooms, two bathrooms, a kitchen equipped with all appliances and a living area with SMART TV. Two bedrooms have...

more

holiday apartments

See Details Prices

Internet Wi-Fi
Bilocale Castiglioncello - Tuscany


holiday apartments near the sea

Locality: Rosignano Marittimo (Leghorn)
Region: Tuscany


Delicious apartment 400 meters from the sea of Caletta - Castiglioncello. Second floor with lift, reserved parking space in the internal courtyard and cellar. Large condominium courtyard. Apartment consisting of a large living room with separate...

more

holiday apartments

See Details ask for prices
Poggio Rineschi


holiday apartments

Locality: Castel Del Piano (Grosseto)
Region: Tuscany


Two apartments with swimming pool, and restaurant in the maremma country side near mountain Amiata

holiday apartments

See Details Prices

Pet Friendly



80 euro

Last Minute

Immaculate weekend in tuscany maremma


Capalbio (Grosseto)

Stay of 2,3 or 4 nights for the long weekend of the Immaculate Conception (you can take possession of the room or apartment from 13: 00 to 19: 00 on the day of arrival with overnight service, homemade buffet breakfast and typical Maremma dinners at......

more

Expires on:

18 December 2023

... check for availability



-10%

Promotional Offer

10% Discount


Gambassi Terme (Florence)

Let yourself be surrounded by the unspoiled nature of the Valdera that extends between the cities of Volterra and San Gimignano. The location is ideal for reaching the region's main tourist destinations, all within an hour drive! Send us your......

more

Expires on:

14 December 2023

... check for availability



70 euro

Promotional Offer

Offer for new year's eve


Manciano (Grosseto)

NEW YEAR'S EVE OFFER

ROOMS WITH GARDEN VIEW AND A WELCOME GIFT FOR YOU!

–ECONOMY DOUBLE ROOM at the price of € 70 per night per room

–DOUBLE ROOM at the price of € 75 per night per room

–TRIPLE FAMILY ROOM at the price of 85€ per......

more

Expires on:

1 December 2023 ... check for availability



-10%

Promotional Offer

TEMPORARY RENT province of PISA


San Giuliano Terme (Pisa)

Holiday home vacant from 7 November 2023 until the end of March 2024.
Ideal for short stays for study / work or leisure. Electricity and gas on consumption

Expires on:

22 December 2023

... check for availability
Long term apartment rentals in tuscany italy pet friendly
Looking for a pet-friendly long-term apartment rental in Tuscany, Italy? Look no further! With over 1005 monthly rentals available, you're sure to find the perfect place for you and your furry friend. Prices range from €620 to €1,700, depending on the location and amenities.
Some popular options include Florence, Massa Marittima, and Tirrenia. These fully furnished rentals come with a kitchen and wifi, ensuring you have everything you need for a comfortable stay. Whether you're looking for a historic mansion, a charming country house, or a cozy apartment, Tuscany has it all. So why wait? Book your pet-friendly rental in Tuscany today and enjoy a wonderful long-term stay in this beautiful region of Italy.
Questo paragrafo è stato generato da sistemi AI sulla base di fonti esterne, non è detto che trattino di strutture ricettive presenti in questo portale e in certi casi potrebbero dimostrarsi non accurate o non corrette (da qui puoi consultare le fonti). Aggiornato il 09/11/2023.
you may also be interested in:
Long term rental tuscany

If you're looking for a long-term rental in Tuscany, Italy, you're in luck! There are plenty of options available for you to choose from. Whether you're looking for an apartment, villa, or country...

more
Pictures from Italy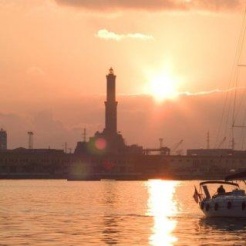 by
inlingua Genova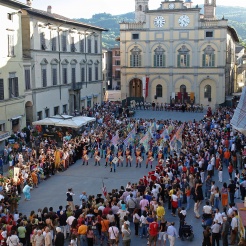 by
Lingua Più Associazione Culturale
Latest Events in Italy
Locality:
Valle Di Casies/Gsies
(Bolzano)
Region:
Trentino - Alto Adige Sudtirol
Genre:
Sport
from:
17 February 2024
to:
18 February 2024
Saturday 17 and Sunday 18 February 2024 will celebrate the 40th edition of the Granfondo Val Casies in South Tyrol. The ski-marathon is preparing for a 'Jubilee' which will celebrate the great...
more
Posted by:
Ufficio Stampa Newsp
Christmas market in abru
Locality:
Alba Adriatica
(Teramo)
Region:
Abruzzo
Genre:
Other
from:
23 December 2023
to:
26 December 2023
Christmas stay with traditional markets
2 people for €60 per night
Posted by:
Villa Dandi
Locality:
Velletri
(Rome)
Region:
Lazio
Genre:
Art
from:
30 September 2023
to:
30 January 2024
At the former Pontifical Prison of Velletri, an extraordinary artistic initiative comes to life, carrying forward a message that speaks of vulnerability, reality and the power of art: a group of...
more
Posted by:
Norma Waltmann