Accommodations in Iseo and nearby
Campeggio pilzone


camping

Locality: Iseo (Brescia)
Region: Lombardy


Beautiful tourist accommodation directly overlooking Lake Iseo, protected from behind by a small hill which isolates from heavy traffic roads and rail. Managed since 1954 by the same family, now in its third generation, the first camp of the lake,...

more

camping

See Details Prices

Internet Wi-Fi

Pet Friendly
Hotel Milano


hotel

Locality: Iseo (Brescia)
Region: Lombardy


Little family-run hotel in the historic center directly on the Lake promeade of Iseo. Starting point for trips to Monteisola, the lake and Franciacorta region.

hotel

restaurant & pizzeria

See Details Prices

Internet Wi-Fi

Pet Friendly
Cascina Clarabella


farm house

Locality: Iseo (Brescia)
Region: Lombardy


Clarabella offers 12 accomodation in the wine region Franciacorta in Iseo. We have 2 rooms accessible for disabled and 9 apartments with kitchen for 2-3-4-6-8 persons. Weare involved in giving job opportunities to people with psicological disorders....

more

farm house

See Details Prices

Internet Wi-Fi

Organic Food

Pet Friendly
Araba Fenice Hotel


hotel

Locality: Iseo (Brescia)
Region: Lombardy


Laying on the shores of the Iseo Lake, the Araba Fenice Hotel is a prestigious hotel that now forms part of the "Dimore d'Epoca" chain, with buildings dating from the early 19th century. The restoration of the whole structure, completed in...

more

hotel

restaurant

See Details Prices

Internet Wi-Fi

Gluten Free Foods

Pet Friendly
Camping Covelo


camping

Locality: Iseo (Brescia)
Region: Lombardy


Camping Covelo is located on the banks of the Iseo Lake with a 300 meters long lakeside. The water is clean and limpid, suitable for bathing. The camping is very green and shady with an enchanting sight on the lake, islands and on the surrounding...

more

camping

See Details ask for prices

Internet Wi-Fi

Gluten Free Foods

Pet Friendly



550 euro

Promotional Offer

Special offer for Christmas week


Livigno (Sondrio)

Special Christmas week at only 550 euro all included in the price per week to 2 or 4 bed apartment for more information contact me on my email:

Expires on:

12 December 2019

... check for availability



50 euro

Last Minute

August:€50 night allinclusive and 1 night free


Milan

SPECIAL OFFERS August in Milan! Come and visit Milan and its hinterland as a couple or with your friends. Special prices are waiting for you! Fixed price € 50 per night in one-room or two-room apartment (depending on availability) for 2 people......

more

Expires on:

4 September 2019 ... check for availability
in Brescia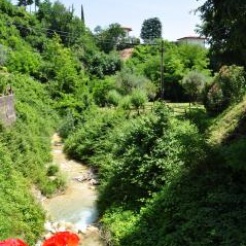 by
LACORTEWEB associazione culturale
Latest Events in Lombardy
Locality:
Livigno
(Sondrio)
Region:
Lombardy
Genre:
Sport
from:
20 July 2019
to:
20 July 2020
Stralivigno gets twenty years old and it sure is a breathtaking trail running. Among the great innovations of this year's edition are those concerning the track: the start of the race, scheduled for...
more
Posted by:
Ufficio Stampa Newsp
Locality:
Milan
Region:
Lombardy
Genre:
Exhibitions
from:
10 September 2019
to:
5 October 2019
The Pisacane Arte gallery in association with A Me Gli Occhi Arte inaugurates, on Tuesday 10 September at 6.30 pm in Via Pisacane 36,Milan, the exhibition "The power of irony", a personal exhibition...
more
Posted by:
Pisacane Arte
Locality:
Brescia
Region:
Lombardy
Genre:
Fairs
from:
20 March 2020
to:
23 March 2020
Cosmodonna is the first and only fair in Italy entirely dedicated to the world of women. It represents an exclusive opportunity to learn about the novelties of the female sector, participate in...
more
Posted by:
AREA FIERA