Bed And Breakfast in Turin and nearby and other accommodation
L'antico Borgo Room Rental


bed and breakfast

Locality: Caprie (Turin)
Region: Piedmont


Our house is in Susa Valley, in front of the Sacra of S. Michele Abbey. This monument is the symbol of Piedmont. The village of Caprie is 30 Km far from Turin. Caprie is situated between medieval city of Avigliana with your lakes and Susa with the...

more

bed and breakfast

See Details Prices

Internet Wi-Fi

Pet Friendly
Da Malu


bed and breakfast

Locality: Turin
Region: Piedmont


Malu's B&B is located in a house which dates back to the thirties. It's a two-storey house surrounded by a garden. The area is very quite and it is easy to park. In the nearby there are two big parks and many sport facilities. The city centre can be...

more

bed and breakfast

See Details ask for prices

Internet Wi-Fi

Organic Food

Gluten Free Foods

Pet Friendly
Bella Baita


bed and breakfast

Locality: Pinasca (Turin)
Region: Piedmont


Looking for a unique off the beaten path, homey mountain accommodation offering a balance between independence and being a part of the family? Bella Baita B&B is more of a home stay in a small inn. It's somewhere you can experience an authentic...

more

bed and breakfast

See Details Prices

Internet Wi-Fi

Organic Food

Pet Friendly
Tenuta Roletto


bed and breakfast

Locality: Cuceglio (Turin)
Region: Piedmont


Situated in the peaceful valley of Canavese near the Alps, overlooking vineyards and Turin, the historic premises offers an ideal escape or romantic gateway, as a base for nature hike out or bike rides. The estate is located in the old part of the...

more

bed and breakfast

See Details Prices

Internet Wi-Fi
Baita Evelina


bed and breakfast

Locality: San Giorio Di Susa (Turin)
Region: Piedmont


N the heart of the lower Susa valley a mile high, in Vernetto Pian, a tiny fraction of the town of St. George of Sousse, 30 minutes of the Palace of Venaria, 17 miles from the Novalesa and the Sacra di San Michele 20 minutes from the ski slopes, is...

more

bed and breakfast

See Details ask for prices

Internet Wi-Fi

Organic Food

Pet Friendly
Pictures from Italy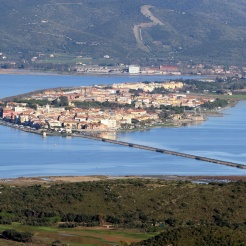 by
OrbitLingua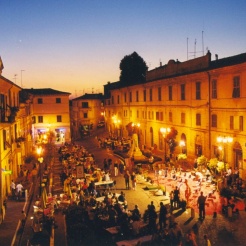 by
Centro Culturale Conero
Latest Events in Piedmont
Palazzo Paleologo Escape
Locality:
Trino
(Vercelli)
Region:
Piedmont
Genre:
Other
from:
1 November 2019
to:
2 November 2019
Escape room at Paleologo Palace in Trino
For information and bookings: cell. Email
Posted by:
Bieffepi Consulenze
Locality:
Alba
(Cuneo)
Region:
Piedmont
Genre:
Art
from:
1 January 2018
to:
31 December 2019
Hi if you have to come in Alba (CN), x and vacationers looking for somewhere comfortable curate discreet and well kept I recommend (casa Elisa) whether for one day or x long periods, is 400 m from...
more
Posted by:
Casa Elisa Alba
Locality:
Turin
Region:
Piedmont
Genre:
Wine And Food
from:
26 October 2019
to:
27 October 2019
TORINO BEVE BENE 2019

We have reached the fifth edition of Turin Beve Bene, the only city event dedicated to wine that comes from the earth, grapes and hands. The ever-growing success...
more
Posted by:
Giulia Graglia