Bed And Breakfast in Civitavecchia and nearby and other accommodation
Bed & Breakfast Elisabetta


bed and breakfast near the sea

Locality: Civitavecchia (Rome)
Region: Lazio


The Elisabetta Bed & Breakfast is a villa located a few meters from the sea in a quiet residential area of ​​the city. Due to its location, the Bed & Breakfast Elisabetta offers guests staying in Civitavecchia, both for work and tourism, an easy...

more

bed and breakfast

See Details Prices

Internet Wi-Fi
La Casa Sul Mare


bed and breakfast near the sea

Locality: Civitavecchia (Rome)
Region: Lazio


Central structure facing the sea overlooking the central beach of the city. Located in Civitavecchia, 300 meters from the city's train station and 150 meters from the port. Free WiFi is available. Each room at the bed and breakfast is air conditioned...

more

bed and breakfast

See Details ask for prices

Internet Wi-Fi

Organic Food

Gluten Free Foods

Pet Friendly

Latest Deals

-10%

until: 15 August 2021

check for availability

10% week discount

You will be entitled to a 10% discount for weekly bookings by contacting the property only by e-mail on info@lacasasulmare.net

Kind regards
Loris and Rita
THE HOUSE BY THE SEA
Galleria Giuseppe Garibaldi, 32
00053 Civitavecchia (RM)
Tel. +39... more
Portico D'ottavia Rooms


bed and breakfast

Locality: Rome
Region: Lazio


The B&B Portico D'Ottavia is family-run and takes very special care of its guests. Thanks to its location, the recently refurbished structure offers a comfortable and convenient stay and does not require the use of a private means of...

more

bed and breakfast

See Details ask for prices

Internet Wi-Fi

Gluten Free Foods
Ena Guest House


bed and breakfast

Locality: Rome
Region: Lazio


Located in Rome, just 300 meters from Vittorio Emanuele Metro and 10 minutes walk from the Coliseum, Ena Guest House is a design entirely served by the free Wi-Fi. Decorated with a unique theme and decorated with elegant furnishings, all rooms are...

more

bed and breakfast

See Details Prices

Internet Wi-Fi

Gluten Free Foods
Eraflap & B


bed and breakfast

Locality: Rome
Region: Lazio


In prestigious building large bedrooms all with en suite bathrooms, air conditioning, minibar, television, DVD player, stereo hifi, safe, balcony or terrace, kitchenette possibility. Breakfast served at the table. Organization sightseeing tours with...

more

bed and breakfast

See Details Prices

Internet Wi-Fi

Pet Friendly



-10%

Promotional Offer

10% week discount


Civitavecchia (Rome)

You will be entitled to a 10% discount for weekly bookings by contacting the property only by e-mail on info@lacasasulmare.net

Kind regards

Loris and Rita

THE HOUSE BY THE SEA

Galleria Giuseppe Garibaldi, 32

00053 Civitavecchia (RM)

Tel. +39......

more

Expires on:

15 August 2021

... check for availability



60 euro

Last Minute

Last minute Calabria Villapiana Villa with swimmin


Rome

Il B&B ADDUCI's HOUSE oltre ad essere l'ideale per il Turista che vuole visitare San Pietro e tutto il Centro Storico, è anche l'habitat naturale per il manager che vuole coltivare i propri affari nella Capitale e nel contempo non rinunciare......

more

Expires on:

25 July 2021 ... check for availability



400 euro

Promotional Offer

Offer with Family Holiday Bonus


Rome

Stay in a family room with private bathroom 2 adults + 2 children with the holiday bonus for 5 days and 4 nights with Italian breakfast and transport on arrival from the airport.

Expires on:

11 August 2021

... check for availability
in Rome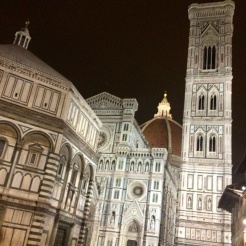 by
Learn Italy Group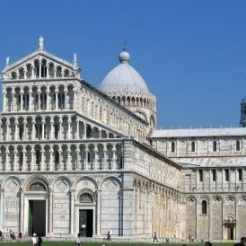 by
Learn Italy Group
Latest Events in Lazio
Locality:
Leonessa
(Rieti)
Region:
Lazio
Genre:
Exhibitions
from:
31 July 2021
to:
1 August 2021
The exhibition itinerary winds through a series of works created using the freehand mirror engraving technique, an original form of expression that Ivano D'Annibale defines as an experience of...
more
Posted by:
Ivano D'Annibale
Locality:
Rome
Region:
Lazio
Genre:
Concerts
from:
15 September 2021
to:
18 September 2021
The 16th edition of the Sacred Music International Competition 2021 is confirmed. The greatest competition in the world dedicated to young solo singers which will be held with a mixed formula: online...
more
Posted by:
Accademia Musicale E
Nature
Locality:
Sabaudia
(Latina)
Region:
Lazio
Genre:
Other
from:
1 April 2021
to:
1 December 2021
The Flamingos have arrived in Sabaudia. Take a walk on the dunes, between the lakes and the sea to admire this novelty of the season.
Posted by:
Big Sabaudia