Holiday Apartments in Tuscany and other accommodation
Bilocale Castiglioncello - Tuscany


holiday apartments near the sea

Locality: Rosignano Marittimo (Leghorn)
Region: Tuscany


Delicious apartment 400 meters from the sea of Caletta - Castiglioncello. Second floor with lift, reserved parking space in the internal courtyard and cellar. Large condominium courtyard. Apartment consisting of a large living room with separate...

more

holiday apartments

See Details ask for prices
Poggio Rineschi


holiday apartments

Locality: Castel Del Piano (Grosseto)
Region: Tuscany


Two apartments with swimming pool, and restaurant in the maremma country side near mountain Amiata

holiday apartments

See Details Prices

Pet Friendly
Casa Landino


holiday apartments

Locality: Pratovecchio (Arezzo)
Region: Tuscany


The apartment is located in the historic centre of the town of Pratovecchio, on the second floor of a building with an ancient portico and with the entrance to the courtyard of the monastery of Dominican Sisters, a few metres from the National Park...

more

holiday apartments

See Details Prices

Pet Friendly
Balda House


holiday apartments

Locality: Gallicano (Lucca)
Region: Tuscany


Height of 450 meters in the medieval village of Cardoso of Gallicano in the heart of Garfagnana rent house compasta 70sqm hall, living room kitchen two bedrooms 4/5 beds, bathroom, the house is in the historic center in a panoramic position and well...

more

holiday apartments

See Details Prices

Pet Friendly
Residence Le Grazie Est


holiday apartments near the sea

Locality: Capoliveri (Leghorn)
Region: Tuscany


Isola d'elba. Nestled in a garden just 250 meters from the nearest beach, the Residence Le Grazie Est offers free Wi-Fi in public areas, an outdoor pool with jacuzzi. The apartments have air conditioning, a flat-screen TV, 1 or 2 bedrooms, a...

more

holiday apartments

See Details ask for prices

Internet Wi-Fi

Pet Friendly



-10%

Last Minute

Last Minute 10% discount


Gambassi Terme (Florence)

Come and spend your holidays in the center of Tuscany, a few kilometers from San Gimignano and Volterra and just an hour drive from Florence, Pisa and Siena! Contact us for info on the latest availability!

Expires on:

3 October 2023 ... check for availability



-10%

Last Minute

Last minute Chalet in the Orecchiella park


San Romano In Garfagnana (Lucca)

With the promotion "LAST MINUTE in the MOUNTAINS" you can book a holiday or a weekend in a Chalet with swimming pool in the green of the Orecchiella Park in Garfagnana (Tuscany), with last minute price valid for the last weeks of August and the......

more

Expires on:

30 September 2023 ... check for availability



330 euro

Last Minute

Last minute at the sea of capalbio from 6 to 27 august


Capalbio (Grosseto)

Air-conditioned rooms and apartments just 800 meters from the Last Beach of Capalbio Private parking, swimming pool, jacuzzi, barbecue in the garden, children's playground and typical restaurant with garden service where you can taste the typical......

more

Expires on:

26 September 2023 ... check for availability



420 euro

Promotional Offer

Special offer last days of August and September


Castiglione Della Pescaia (Grosseto)

In Farmhouse near Castiglione della Pescaia in apartment

Ideal for a couple I have a family with two children up to ten years free from 11 years

At 16 years € 10.00 per boy from 17 years

In then normal price ie 35.00 euros

Per day per person......

more

Expires on:

22 September 2023 ... check for availability



35 euro

Last Minute

Last minute discounted from August et september


Castiglione Della Pescaia (Grosseto)

From today 26/08/23 with release on 31 price

For the entire period € 390 for two adults

And two children under 10 years 10 minutes by car

From Castiglione della Pescaia the offer is valid

For those who take the entire period

For the weekend......

more

Expires on:

24 September 2023 ... check for availability
Tuscany long term rentals
Tuscany offers a wide range of long-term rentals, including houses, apartments, and villas. These rentals are available at various price points, starting from 200 euros per month.
Many of these properties are listed directly by owners and real estate agents on platforms like idealista.

If you're looking for a long-term rental in Tuscany, there are plenty of options in cities like Florence. These rentals are often fully furnished and equipped with amenities like kitchens and wifi, making them suitable for comfortable living for a month or longer.

In addition to holiday rentals, there are also houses available for long-term rental in Tuscany. These properties are ideal for individuals or families who need a more permanent housing solution.

When booking a long-term rental in Tuscany, it's important to choose a reputable provider. Look for collections that only select the best apartments to ensure a stress-free booking experience.

There are also monthly rentals available in Tuscany, with options in popular locations like Florence. Prices for these rentals vary, with some starting from 1,200 euros per month.

For those on a budget, there are cheap vacation apartment and villa rentals available in Tuscany. These rentals offer affordable options for a stay in the region, with potential savings of up to 70%.

If you're specifically looking for long-term rentals in Italy, Italian Style Villas offers an exclusive collection of luxury vacation rentals in Tuscany, Florence, and Como Lake.

Some popular long-term rental options in Tuscany include a historic 18th-century mansion in Monteggiori, a charming country house in Monteroni d'Arbia, and a medieval holiday rental in Florence.

Overall, Tuscany offers a range of long-term rental options to suit different budgets and preferences. Whether you're looking for a fully furnished apartment or a luxury villa, there are plenty of choices available. It's important to research and choose a reputable provider to ensure a smooth and enjoyable rental experience.
Questo paragrafo è stato generato da sistemi AI sulla base di fonti esterne e potrebbe in certi casi dimostrarsi non accurate o non corrette (da qui puoi consultare le fonti). Aggiornato il 24/08/2023.
Pictures from Italy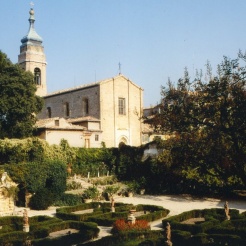 by
Centro Culturale Conero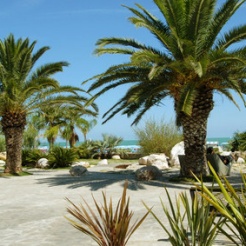 by
Accademia Italiana
Latest Events in Italy
Locality:
Bologna
Region:
Emilia - Romagna
Genre:
Other
from:
14 October 2023
to:
14 October 2023
ScuolaTao is a school of Chinese medicine present in Italy in Bologna and in Switzerland in Lugano. School of excellence, with direct transfer of knowledge, where students try and practice firsthand,...
more
Posted by:
Jasmin
Climbing at the Falesia
Locality:
San Lorenzo Dorsino
(Trento)
Region:
Trentino - Alto Adige Sudtirol
Genre:
Sport
from:
7 October 2023
to:
8 October 2023
The eventualmente include climbing testa with guides, equipment, themed momento of culturale inter est with writers and journalist andare Ford andiamo wine moments
Posted by:
Alloggio la Falesia
Locality:
Rome
Region:
Lazio
Genre:
Art
from:
1 June 2023
to:
1 June 2024
The Corsitalia cultural association presents the project "Italian through acting", open to individual students or groups, which will be held every month based on the needs of individual participants....
more
Posted by:
Associazione Culturale Corsita