Accommodations in Italy
Movie Home


bed and breakfast near the sea

Locality: Rome
Region: Lazio


Live in Rome and do it in a special way. This is the Home Movie, your favorite B & B. We provide not only beautiful and comfortable rooms, but we give you the opportunity to immerse yourself in the best films of all time. Rooms, themes and posters...

more

bed and breakfast

See Details Prices

Internet Wi-Fi

Pet Friendly
Zen Room&Breakfast


bed and breakfast

Locality: Ferrara
Region: Emilia - Romagna


Zen Room & Breakfast is situated in a prestigious building of the '400 overlooking the the Castle Square. Completely renovated in modern style, it offers its guests the relax and comfort of staying in the center a few steps from the main monuments of...

more

bed and breakfast

See Details ask for prices

Internet Wi-Fi

Organic Food

Gluten Free Foods

Pet Friendly
B&B Florence Room


bed and breakfast

Locality: Florence
Region: Tuscany


Florence Room is a beautiful Bed and Breakfast in the historical centre of Florence, right by the Central Train station of Santa Maria Novella, the Cathedral, the Congress Centre and the da Basso Fortress All rooms, are carefully furnished with...

more

bed and breakfast

See Details ask for prices

Internet Wi-Fi
Bed & Breakfast Mazzini


holiday home

Locality: Piazza Armerina (Enna)
Region: Sicily


B B & Mazzini is located in the historical centre of Piazza Armerina. The B B & Mazzini offers two apartments Green Room 3 beds and Yellow Room 4 beds in order to take advantage of more space easy, especially for small families, with bedroom, living...

more

holiday home

See Details Prices

Internet Wi-Fi

Pet Friendly
Special Offers in Italy: see all



70 euro

Last Minute

Last minute september 24/10/2020 - 30/10/2020


Cavriglia (Arezzo)

UNIQUE COTTAGE FOR RENT. I DO NOT RENT OTHER APARTMENTS. LAST MINUTE 24/09/2020 - 30/09/2020 PRICE 1 PERSON € 55 PER NIGHT. 2 PEOPLE € 65 PER NIGHT. 3 PEOPLE € 75 PER NIGHT. 4 PEOPLE € 85 PER NIGHT. 4 ADULTS + 1 CHILD UP TO 16 years of age......

more

Expires on:

24 October 2020

... check for availability



7000 euro

Promotional Offer

Do you want to enjoy a Venetian palace for you?


Treviso

Do you want to have all the historical residences for you? - If you have chosen to take your holidays with your whole family or with a group of friends, this is your chance to rent and enjoy the whole residence for you. You can rent it for two......

more

Expires on:

16 October 2020

... check for availability



50 euro

Promotional Offer

Autumn 2020


Valfurva (Sondrio)

ONE-ROOM APARTAMENT 2 PEOPLE

euro 50.00 per nights

TWO ROOM APARTAMENT 2 PEOPLE

euro 60.00 per nights

TWO ROOM APARTAMENT 3-4 PEOPLE

euro 75.00 per nights

THREE-ROOM APARTAMENT 5-6 PEOPLE

euro 100.00 per nights

The prices PER DAYS......

more

Expires on:

27 November 2020

... check for availability



280 euro

Promotional Offer

Autumn2020


Valfurva (Sondrio)

WEEKS AUTUMN 2020

ONE-ROOM APARTAMENT 2 PEOPLE

euro 280.00 weekly

TWO ROOM APARTAMENT 2 PEOPLE

euro 330.00 weekly

TWO ROOM APARTAMENT 3-4 PEOPLE

euro 380.00 weekly

THREE-ROOM APARTAMENT 5-6 PEOPLE

euro 440.00 weekly

The prices......

more

Expires on:

27 November 2020

... check for availability
Pictures from Italy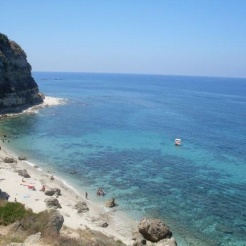 by
Scuola Conte Ruggiero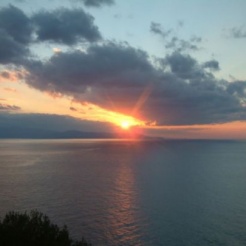 by
Oxford Centre
Latest Events in Italy
Full Immersion in Nature
Locality:
Canazei
(Trento)
Region:
Trentino - Alto Adige Sudtirol
Genre:
Sport
from:
27 June 2020
to:
19 September 2020
Discover how a walk in the woods can become a real source of health and well-being thanks to the beneficial properties of the plants and forests of the Dolomites in Trentino.
Posted by:
Chalet Vites Boutique Hotel &
Locality:
Rome
Region:
Lazio
Genre:
Art
from:
11 July 2020
to:
30 September 2020
Classical Music concerts take place in the heart of Rome at the Marcello theater where the Arts meet. The couple who books, spouses, friends, parent and child can receive a free ticket to attend the...
more
Posted by:
Gloria Apartament
Locality:
Giardini Naxos
(Messina)
Region:
Sicily
Genre:
Other
from:
9 April 2019
to:
31 December 2020
Very nice condo, fully furnished equipped with a heat pump or air conditioner, TV for every room and digital decoder and washer and all seats with WI-FI connection IN the COMMON AREAS is in RESIDENCE...
more
Posted by:
Peppavacanza