Accommodations in Italy
All'ombra del Massimo


bed and breakfast

Locality: Palermo
Region: Sicily


Is a refined guest house built in apartment of a building from the early '900,with elevator, located in the central Piazza Verdi, "Piazza Massimo" for the people of Palermo, located at the back of the majestic Teatro Massimo. The central location,...

more

bed and breakfast

See Details Prices

Internet Wi-Fi

Gluten Free Foods
Appartamento Mario


bed and breakfast

Locality: Rimini
Region: Emilia - Romagna


Duplex apartment in a country house with large garden overlooking the sea and s. Marino; two rooms (5 + 3 beds) 3 bathrooms, 2 living rooms, kitchen.

bed and breakfast

See Details Prices

Internet Wi-Fi
Appartamento Vista Mare e Monti


holiday apartments near the sea

Locality: Fasano (Brindisi)
Region: Apulia


Apartment tower rods near all the main shops, about 70 meters from the sea with free beach. Equipped beach at about 150 meters Apartment with 5 beds with washing machine, TV, 2 relaxing chairs etc.

holiday apartments

See Details Prices
Booking House


accommodation

Locality: Rome
Region: Lazio


The guaesthouse "Booking House" offers a wonderful family atmosphere, reserved, welcoming and of great comfort with an impeccable and personalized service. The design and originality give it a warm and harmonious atmosphere, in line with our desire...

more

accommodation

See Details Prices

Internet Wi-Fi
Relais San Desiderio Ai Biagioni


holiday home

Locality: Scarlino (Grosseto)
Region: Tuscany


The apartments and la Dependance are equipped with all comforts: independent heating, fully equipped kitchen with washing machine, bathroom with shower or bath and bidet, hair dryer, outdoor area with umbrella, table and chairs. Parking is available...

more

holiday home

See Details Prices

Pet Friendly
Special Offers in Italy: see all



-34%

Promotional Offer

Missed opportunity


Capaccio Paestum (Salerno)

Aprofitta six most beautiful perdiodes. From September 1 to September 30 exceptional price, whole month, only euro 1200, instead of 1800, in October full month 800 euros. Instead of 1400 euros. Book within Max 1 July.

Expires on:

19 July 2019

... check for availability



28 euro

Promotional Offer

Florence rock's


Florence

Offer, event FLORENCE ROCK's 2019-for groups of max 8 persons and/or 2/3 nights in double or single beds, (subject to availability) 28 euros per person per night + 3 euros tax per person per night. Breakfast and private parking. Shared bathroom, 20......

more

Expires on:

21 May 2019 ... check for availability



70 euro

Promotional Offer

Spring break


Narbolia (Oristano)

Spring is the best time to visit the beautiful coast of Oristano, the pink flamingos flying in wetlands, the nuraghi that are situated around the villages and the uncontaminated and wild nature that still exist in this area. Discover the secrets of......

more

Expires on:

19 May 2019 ... check for availability



-15%

Promotional Offer

Gp montecarlo offer


Sanremo (Imperia)

GRAND PRIX OFFER 3 NIGHTS FROM MAY 22 nd till MAY 26 th 2019 -15% DISCOUNT ON ALL TYPES OF APARTMENTS -SPECIAL DISCOUNT * not combinable with other special offers

Expires on:

20 June 2019

... check for availability
Pictures from Italy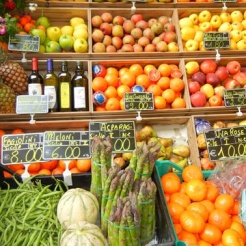 by
Il Sasso Italian Language School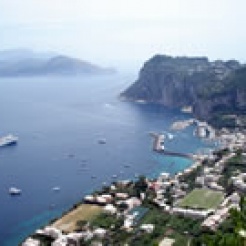 by
Bravo Scuola Italiano
Latest Events in Italy
Kanaba ex Samsara
Locality:
Gallipoli
(Lecce)
Region:
Apulia
Genre:
Other
from:
8 June 2019
to:
8 June 2019
Opening on June 8 in Gallipoli, of the new Kabana (ex Samsara), music on the beach. The fun will continue throughout the summer. For info and overnight stays are available.
Posted by:
B&B Le Camere di Ada
Locality:
Vicenza
Region:
Veneto
Genre:
Other
from:
15 May 2019
to:
31 December 2019
Language school looks for teachers for the following languages: English, German and French. Having a driving license will be considered a valuable
requirement. If interested, please send us...
more
Posted by:
Inlingua Vicenza
Sammer festival 2019 in
Locality:
Lu
(Lucca)
Region:
Tuscany
Genre:
Concerts
from:
26 June 2019
to:
30 July 2019
2019 Summer Festival in Lucca
Exhibition of the most famous national and international artists
Posted by:
Affittacamere il Cactus Lucca