Schools in Italy
A Door to Italy

Locality: Genoa
Region: Liguria Online Courses
Info
Courses: Italian Language, Cooking, Photography
Accommodations:

Host Family

Apartment

Hotel - B&B
Register Italian School
Latest Courses in Italy
Language Culture

Professional Italian courses

Region:

Tuscany

Locality:

Viareggio

(Lucca)

from:

23 March 2020

Duration:

3 weeks

Students can choose from the following subjects: - business correspondence - business Italian - Italian for law - Italian for the hotel industry - the language of wine and food - the language of tourism - Italian for flight attendants - Italian for... more


Centro Giacomo Puccini

Accommodations:

(Host Family

)

(Apartment

)

(Hotel - B&B

)
Language

Italian in Sardinia

Region:

Sardinia

Locality:

Castiadas

(Cagliari)

from:

1 October 2019

Duration:

12 months

We run courses, in general Italian, at all levels and tasting courses olive oil, cheese classes, wine courses. During our courses you will have the chance to carry on practicing the language even during excursions, meals, cooking courses. On... more


Scuola di Lingua Italiana Mariposa

Accommodations:

(Host Family

)

(Apartment

)

(Hotel - B&B

)
Language

ITALIAN COURSE IN COMO

Region:

Lombardy

Locality:

Como

from:

22 July 2019

Duration:

1 weeks

AL Accademia lingue is a language school located in Como. We provide only individual courses (one to one) Standard course for 1 week with daily attendance from July 22nd to July 26th Euro 430,00.(The price does not include the accommodation).... more


AL Accademia Lingue (Italian School)

Accommodations:

(Apartment

)

(Hotel - B&B

)
Language

ITALIAN LANGUAGE COURSE IN COMO FROM JULY 22

Region:

Lombardy

Locality:

Como

from:

22 July 2019

Duration:

1 weeks

AL Accademia lingue is a language school located in Como. We provide only individual courses (one to one) Standard course for 1 week with daily attendance from July 22nd to July 26th Euro 430,00.(The price does not include the accommodation).... more


AL Accademia Lingue (Italian School)

Accommodations:

(Apartment

)

(Hotel - B&B

)
Language

Italian experiences

Region:

Sardinia

Locality:

Castiadas

(Cagliari)

from:

1 February 2020

Duration:

4 weeks

Practise Italian in a small town. Live amongst a friendly, welcoming community that does not speak English. Talk to townspeople, learn through visiting, and exploring local history and traditions. This is not really a language school, it's an... more


Scuola di Lingua Italiana Mariposa

Accommodations:

(Host Family

)

(Apartment

)

(Hotel - B&B

)
Register Italian School
Schools in Italy
Language School

Scuola Conte Ruggiero
Locality: Tropea (Vibo-Valentia)
Region: Calabria


The Scuola Conte Ruggiero was founded on 1984 as one of the first language schools in South-Italy. It is well-known for its high quality standards. The courses are recognised by the Italian Ministry...

Courses: Italian Language, Cooking
Accommodations:

Apartment

Hotel - B&B
Language School

Culturforum
Locality: Cefalù (Palermo)
Region: Sicily


Quality teaching in a friendly, informal atmosphere, professionalism and personal attention, small groups personalized according to the needs of participants are basic principles at Culturforum. Our...

Courses: Italian Language, Cooking, Art, Photography
Accommodations:

Host Family

Apartment

Hotel - B&B
Language School

Istituto Il Duomo
Locality: Florence Region: Tuscany


Italian Language schooln that acts since years in tourism branch. It's specialized in the releasing of touristic guide certificate. It's located in the historical centre of Florence.

Courses: Italian Language, Art
Accommodations:
Language School

Cronos Scuola di Lingue
Locality: Foligno (Perugia)
Region: Umbria


Qualified and expert teachers perform Italian courses in our school branch located in Umbria. One may attend courses while staying in the large, bright and sunny 6/10 person shared apartment. The...

Courses: Italian Language
Accommodations:

Apartment
see all the Schools
Perugia Region: Umbria


from:

21 September 2019

to:

22 September 2019 Genre: Fairs


The autumn edition of the Perugia Flower Show is back again this year, the market exhibition of rare and unusual plants that will bring to the Frontone Gardens the green and rarities for a garden that is always perfect even in winter. About 60...... more

Posted by:

Alessandro
2 Accommodation Offers near Perugia

Where to stay in
Perugia
Giardini Naxos (Messina) Region: Sicily


from:

3 January 2018

to:

31 December 2019 Genre: Art


Etna is the highest and most extended active volcano in Europe and is the fifth highest mountain in Italy. It is located west of the eastern Sicilian coast, within the territory of the province of Catania, between the courses of the Simeto and...... more

Posted by:

7 Accommodation Offers near Messina

Where to stay in
Giardini Naxos
Florence Region: Tuscany


from:

5 August 2019

to:

6 September 2019 Genre: Wine And Food


The menus for the cooking classes will change every Tuesday and Thursday, so you will be able to experience and learn different dishes. Normally a standard lesson includes two first courses (homemade pasta, risotto, flans, soups. ) and a dessert....... more

Posted by:

Istituto Galilei
5 Accommodation Offers near Florence

Where to stay in
Florence
Pictures from Italy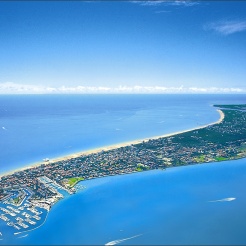 by
MB International Summer Camp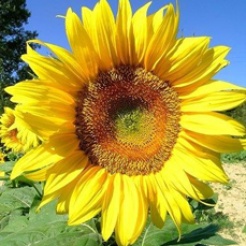 by
Tuscan Homestay
Latest Events in Italy
Locality:
Lanciano
(Chieti)
Region:
Abruzzo
Genre:
Concerts
from:
20 July 2019
to:
25 August 2019
Public event organized by FLIC - Festival Lanciano in Contemporanea. At the Santo Spirito Museum Complex. List of dates and times of exhibitions: Saturday 20 - 07 from 20.00 to 22.00; Tuesday 23 - 07...
more
Posted by:
Casa Flamminio
Locality:
Giardini Naxos
(Messina)
Region:
Sicily
Genre:
Other
from:
22 April 2018
to:
31 December 2019
Very nice condo, fully furnished equipped with a heat pump or air conditioner, TV for every room and digital decoder and washer and all seats with WI-FI connection is in RESIDENCE DE SOLEIL, next to...
more
Posted by:
Peppavacanza
70 years since the Supeg
Locality:
Chioggia
(Venice)
Region:
Veneto
Genre:
Art
from:
2 May 2019
to:
18 October 2019
Posted by:
Appartamento Enrica