Trapani
(see map)
see Accommodations in map
Accommodations by Region
Offers - Last Minute - Coupon
Receive Deals from Trapani
---
Bed And Breakfast in Trapani and nearby and other accommodation
" Villa delle Palme Delfina "


bed and breakfast near the sea

Locality: Trapani
Region: Sicily


Situated 6 km from the center of Trapani, Villa Delle Palme Delfina offers a garden with a swimming pool, a large terrace with panoramic views of the Sicilian countryside, free Wi-Fi and parking. All air-conditioned rooms have a flat-screen TV,...

more

bed and breakfast

See Details ask for prices

Internet Wi-Fi
B&b Bella Trapani Historical Centre


bed and breakfast near the sea

Locality: Trapani
Region: Sicily


A few steps from the pedestrian area of the historic center of Trapani and from boarding to the Egadi islands (Favignana, Levanzo, Marettimo), close to the bus and train stations, Bella Trapani B&B will welcome you in the best way to let you live the...

more

bed and breakfast

See Details Prices

Internet Wi-Fi

Gluten Free Foods
B&b il Rais Trapani


bed and breakfast near the sea

Locality: Trapani
Region: Sicily


The "B & B Il Rais Trapani" is located in Trapani in Via Santa Maria Di Capua 14,40 meters from Via GB Fardella which is the main street of Trapani, 650 meters from the beach 1.4 km from the historic center of Trapani and from the nightlife.

bed and breakfast

See Details ask for prices

Internet Wi-Fi

Pet Friendly
Almaran a Trapani Port & City


bed and breakfast near the sea

Locality: Trapani
Region: Sicily


Bus stop to airport to 50 mts. Boarding to Favignana and Egadian islands 50 mts. Lightnings rooms ensuite, AC, WiFi, TV. Linen and toewels provided.

bed and breakfast

See Details Prices

Internet Wi-Fi
B&B La Casa di Paola***


bed and breakfast near the sea

Locality: Trapani
Region: Sicily


"La Casa di Paola" is on the first floor of a typical "trapanese" building which dates back to the first years of the last century. It is situated on the main road of the town, "via Fardella", not far from the old town, the railway station, the sea...

more

bed and breakfast

See Details Prices

Internet Wi-Fi

Pet Friendly



85 euro

Last Minute

San vito's october trails


San Vito Lo Capo (Trapani)

SanVito's October Trails – 4 weekend at sport n one of many summer charts, Sicily is in third place as "most beautiful island in the world" and. .. A news which is not surprising considering that only in western Sicily concentrates some of the......

more

Expires on:

3 November 2014 ... check for availability



-20%

Promotional Offer

20% discount medium season


Marsala (Trapani)

Take advantage of our discount offer applies to the period immediately after the summer. During this time, if you book a stay of at least 3 nights get 20% discount.

Expires on:

27 October 2014 ... check for availability



-25%

Coupon Code

25% discount offer valid in November


Marsala (Trapani)

Use the coupon to get a discount of 25% on the price of your reservation in November! Note that the coupon is valid for a minimum stay of 3 nights. Hurry to contact us. We will take care of you and make you feel at home! Both relaxation and good......

more

Expires on:

26 November 2014

... check for availability
Pictures from Italy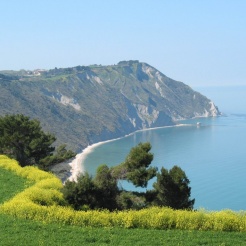 by
Centro Culturale Conero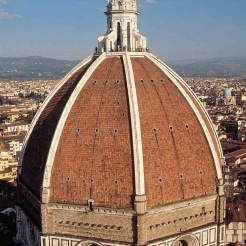 by
Leonardo da Vinci
Latest Events in Sicily
Immacolata
Locality:
Giardini Naxos
(Messina)
Region:
Sicily
Genre:
Other
from:
6 December 2014
to:
9 December 2014
Special Bridge of the Immaculate from 06 to 09 December eur 150.00 per room! Including 8 lunch at renowned restaurant on the promenade of Giardini Naxos!
Posted by:
B&B Villa Hibiscus nuova ristr
Locality:
Caltagirone
(Catania)
Region:
Sicily
Genre:
Sport
from:
30 October 2014
to:
5 November 2014
One of the most prestigious and beautiful hot-air balloon events in Sicily. Thank PrenotaOra. Com can experience the excitement of boarding the "inflatable balloons" in complete safety. Observe the...
more
Posted by:
PrenotaOra
Locality:
Cefalù
(Palermo)
Region:
Sicily
Genre:
Art
from:
14 July 2014
to:
31 October 2014
Each week you can make excursions to the Aeolian Islands departing from the port of Cefalu. The excursions take place on the following days: Sunday-Tuesday-Friday: Panarea and Stromboli € 80.00 /...
more
Posted by:
MEDITERRANEA SICILIA