Trapani
(see map)
see Accommodations in map
Select Accommodations by Region
Offers - Last Minute - Coupon
Receive Deals from Trapani
---
Latest Events in Sicily
Locality:
Syracuse
(Siracusa)
Region:
Sicily
Genre:
Art
from:
9 May 2014
to:
22 June 2014
The classical plays at the Greek Theatre is the most important annual event of Syracuse. See recite the ancient Greek tragedies in their original scenario is a great suggestion, that attracts every...
more
Posted by:
Riviera Mare Siracusa
Locality:
Acireale
(Catania)
Region:
Sicily
Genre:
Concerts
from:
30 March 2014
to:
31 March 2014
Gigi D'Alessio in concert Sunday, March 30th at the indoor stadium of acireale. Only date in Sicily, tickets on sale from € 35.00 (including booking fee). For info on presale 'more' close calls the...
more
Posted by:
musicadabere
Locality:
Trapani
Region:
Sicily
Genre:
Wine And Food
from:
24 July 2014
to:
27 July 2014
The event now in its fifth edition is packed with taste, tradition and culture that embraces the Italian peninsula and beyond, in an ideal culinary journey through the street food, history and...
more
Posted by:
Verdeblu
Bed And Breakfast in Trapani and nearby and other accommodation
B&b Bella Trapani Historical Centre


bed and breakfast near the sea

Locality: Trapani
Region: Sicily


A few steps from the pedestrian area of the historic center of Trapani and from boarding to the Egadi islands (Favignana, Levanzo, Marettimo), close to the bus and train stations, Bella Trapani B&B will welcome you in the best way to let you live the...

more

bed and breakfast

See Details Prices

Internet Wi-Fi

Gluten Free Foods
B&b il Rais Trapani


bed and breakfast near the sea

Locality: Trapani
Region: Sicily


The "B & B Il Rais Trapani" is located in Trapani in Via Santa Maria Di Capua 14,40 meters from Via GB Fardella which is the main street of Trapani, 650 meters from the beach 1.4 km from the historic center of Trapani and from the nightlife.

bed and breakfast

See Details ask for prices

Internet Wi-Fi

Pet Friendly
B&B La Casa di Paola***


bed and breakfast near the sea

Locality: Trapani
Region: Sicily


"La Casa di Paola" is on the first floor of a typical "trapanese" building which dates back to the first years of the last century. It is situated on the main road of the town, "via Fardella", not far from the old town, the railway station, the sea...

more

bed and breakfast

See Details Prices

Internet Wi-Fi

Pet Friendly
Cofanomare


bed and breakfast near the sea

Locality: Trapani
Region: Sicily


The B & B is located in Palermo, Sicily on highway 118 to San Vito Lo Capo and the beach is Cornino about 5 minutes and 15 minutes from San Vito. Entrance to the B & B is the view of Cofano Custonaci and WWF. Took a chance splendite caves Mangiapane...

more

bed and breakfast

See Details Prices
Le 5 Torri


bed and breakfast near the sea

Locality: Trapani
Region: Sicily


In an old apartment of the historical center of Trapani, newly renovated, the bed & breakfast " Le 5 Torri " opens its doors to all its guests. From the B&B you can get on foot all the places of major cultural and historical interest of the...

more

bed and breakfast

See Details Prices

Internet Wi-Fi
see all accommodations in Trapani and nearby



-5%

Promotional Offer

Deal 7 nights


Marsala (Trapani)

Stay 7 nights: complimentary beach towels and bottle of wine and 5% discount.

Expires on:

31 May 2014

... check for availability



40 euro

Last Minute

Easter in sicily


Marsala (Trapani)

EASTER IN SICILY 40 euros per night up to 4 PEOPLE with 1 DOUBLE BED ROOM with 1 bunk bed IN VILLA, kitchen, Garden, parking and GREEN LAWN UTO VISIT MONSTER SITE in SECTION 3 MOON APARTMENTS

Expires on:

19 May 2014

... check for availability



60 euro

Last Minute

Special offer for april


Trapani

Last minute offer in trapani, apartment with 3 bedrooms, kitchen With possibility to organize excursions and transfers in English, Russian, French price: 60 euros 2 persons 3 persons 4 persons 80 euro 70 euro

Expires on:

29 April 2014

... check for availability



30 euro

Last Minute

Easter promotion-procession of the mysteries


Trapani

You don't know where to spend Easter and Easter Monday 2014?SOLE A CATINELLE have a good offer for you. On the occasion of the event that trapani offers every year as the "procession of the mysteries" of good Friday, we propose a week for two people......

more

Expires on:

24 March 2014

... check for availability
Events in Sicily in Trapani and vicinity
Add Event (free)
Locality: Trapani | Region: Sicily


from:

18 April 2014

to:

20 April 2014
Genre: Art


The Procession of the Mysteries in Trapani takes place from 14 pm. 00 Good Friday and lasts for almost twenty-four hours till Saturday. And 'the longest Italian religious festival and one of the oldest. The Sacred Mysteries of the groups go around...... more

Phone

3455952455


WebSite:

http://www.processionemisteritp.it/


Posted by:

La Trinacria Bed And Breakfast
14 Accommodation Offers near Trapani

Where to stay nearby
La Trinacria Bed And Breakfast
Locality: Trapani | Region: Sicily


from:

10 February 2014

to:

28 April 2014
Genre: Art


MUSICAL THEATRE JULY BODY and prose season TRADITION, with the aim of giving to the community of Trapani, an opportunity for meeting,

Posted by:

Verdeblu
14 Accommodation Offers near Trapani

Where to stay nearby
Verdeblu
Locality: Trapani | Region: Sicily


from:

18 April 2014

to:

19 April 2014
Genre: Art


Every year, on good Friday in Trapani, you live a thrill, or the repetition of an age-old tradition that represents the passion and death of Christ: The procession of the mysteries. It is sculptural groups plus two 18 Simulacra, made of wood, cloth...... more

Phone

3491658031


Posted by:

La Ninfea ***
14 Accommodation Offers near Trapani

Where to stay nearby
La Ninfea ***
Courses in Italy
Language Cooking Culture

Scuola Virgilio - Italian language courses

Region:

Sicily

Locality:

Trapani

from:

26 May 2014

Duration:

2 weeks

Availability and Prices Request Scuola Virgilio is an Italian language school proposing intensive Italian language classes in Italy. Our Italian language courses in Sicily can offer you a study abroad program with the right balance between Italian language study, Italian culture... more


Scuola Virgilio

Accommodations:

(Host Family

)

(Apartment

)

(Hotel - B&B

)
Language Cooking Culture

Scuola Virgilio - Italian language and culture

Region:

Sicily

Locality:

Trapani

from:

26 May 2014

Duration:

2 weeks

Availability and Prices Request Scuola Virgilio is an Italian language school proposing intensive Italian language classes in Italy. In addition to studying Italian you can also attend our Italian culture classes and Italian/Sicilian cookery courses followed by a dinner. Come... more


Scuola Virgilio

Accommodations:

(Host Family

)

(Apartment

)

(Hotel - B&B

)
Language Cooking Culture

Scuola Virgilio, Italian language school

Region:

Sicily

Locality:

Trapani

from:

26 May 2014

Duration:

2 weeks

Availability and Prices Request Scuola Virgilio is an Italian language school proposing intensive Italian language classes in Italy. Our Italian language courses in Sicily can offer you a study abroad program with the right balance between Italian language study, Italian culture... more


Scuola Virgilio

Accommodations:

(Host Family

)

(Apartment

)

(Hotel - B&B

)
Language Culture

Scuola Virgilio, Italian language school

Region:

Sicily

Locality:

Trapani

from:

26 May 2014

Duration:

2 weeks

Availability and Prices Request Scuola Virgilio is an Italian language school proposing intensive Italian language classes in Italy. Our Italian language courses in Sicily can offer you a study abroad program with the right balance between Italian language study, Italian culture... more


Scuola Virgilio

Accommodations:

(Host Family

)

(Apartment

)

(Hotel - B&B

)
Pictures from Italy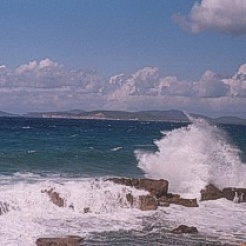 by
Centro Mediterraneo Pintadera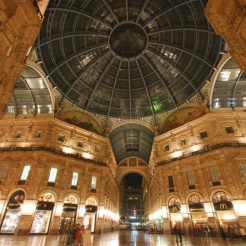 by
Language.it
Offers in Sicily
30 euro
Welcome To Baron B&b Catania
Locality: Catania
Region: Sicily


from:

3 February 2014


to:

5 March 2014
Il Barone

Coupon Code
40 euro
Easter In Sicily
Locality: Marsala (Trapani)
Region: Sicily


from:

19 April 2014


to:

19 May 2014
lesesettelune.eu

Last Minute
45 euro
Offer For March And April
Locality: Catania
Region: Sicily


from:

24 February 2014


to:

26 March 2014
B&b Alex Catania

Promotional Offer
-10%
Offer Double Room
Locality: Giardini Naxos (Messina)
Region: Sicily


from:

9 March 2014


to:

8 April 2014
B&B Marranzano

Promotional Offer