Barletta
(see map)
see Accommodations in map
Accommodations by Region
Offers - Last Minute - Coupon
Receive Deals from Barletta Andria Trani
---



Last Minute

The villette in last minute


Vieste (Foggia)

27 to 4/09 last minute villas. 2 pr 250 eur. Comptensivo consumption and final cleaning. 4 pr 300 euros. September 30/09/09 from 4 to. Eur 150/200/250 weeks from. October/novembre from 100/150 eur per week.

Expires on:

24 August 2016 ... check for availability



15 euro

Last Minute

B&B Last Minute


Acquarica Del Capo (Lecce)

Last Minute bed and breakfast for € 35.00 per person per day. Minimum stay of 3 nights. Minimum 2 people. Contact us in advance to check room availability.

Expires on:

9 September 2016

... check for availability



-10%

Last Minute

Vieste vacazion


Vieste (Foggia)

Vieste holiday house with detached, detached furnished of all. In the kitchen with TV. .

Veranda with garden with parking to the inside. Available barbecue and outdoor shower. Last minute 30 to 5/08 bilo 4 pr 400 eur. Bilo 3 pr 300 euros. Trilocale......

more

Expires on:

29 August 2016 ... check for availability
Bed And Breakfast in Barletta and nearby and other accommodation
B&B La Disfida di Barletta


bed and breakfast near the sea

Locality: Barletta (Barletta Andria Trani)
Region: Apulia


"La Disfida di Barletta has rooms with independent entrance, equipped with comfortable double beds and bathrooms with shower. The Bed and Breakfast includes the following services: Private bath Bedding, towels and hairdryer Air Conditioning and...

more

bed and breakfast

See Details Prices

Internet Wi-Fi

Pet Friendly
Bed And Breakfast Barletta


bed and breakfast near the sea

Locality: Barletta (Barletta Andria Trani)
Region: Apulia


The Barletta's Bed & Breakfast is structure recently restructured and furnished (June 2007), very modern and complete about all comfort, managed with cordiality and caring by the Gaeta's family. Its position is strategic, being easy accessible both...

more

bed and breakfast

See Details ask for prices

Internet Wi-Fi
B&B Liddo


bed and breakfast near the sea

Locality: Barletta (Barletta Andria Trani)
Region: Apulia


The B & B Liddo is much more than just a Bed and Breakfast. On July 25,2013 B & B Liddo founded and managed by Antonella Liddo opens in the center of Barletta. The villa of the early twentieth century, independent and fully renovated, spread over the...

more

bed and breakfast

See Details Prices

Internet Wi-Fi

Gluten Free Foods
Domatia


bed and breakfast near the sea

Locality: Barletta (Barletta Andria Trani)
Region: Apulia


In Barletta, city of the Challenge and the painter Giuseppe De Nittis, in an ancient palace of 1800,you will discover a luxurious SUITE, equipped with every comfort. You will stay in the heart of the historic center a few steps from the sea. Whether...

more

bed and breakfast

See Details Prices

Internet Wi-Fi
La Dimora di Merlino Bed And Breakfast


bed and breakfast near the sea

Locality: Barletta (Barletta Andria Trani)
Region: Apulia


Located in the historic center, the B & B offers rooms decorated with taste and refinement, it is also equipped with a small porch allowing you to enjoy a view of the historic city center. They are the ideal place to spend your holidays in peace and...

more

bed and breakfast

See Details Prices
Pictures from Italy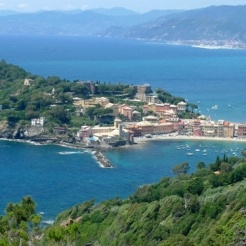 by
SEMA - Italian Language and Culture Centre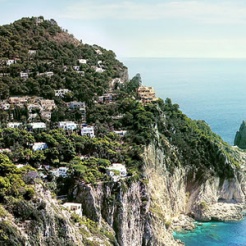 by
Accademia Leonardo
Latest Events in Apulia
Locality:
Sannicola
(Lecce)
Region:
Apulia
Genre:
Art
from:
7 September 2016
to:
9 September 2016
In satoraljaujhely a town near Gallipoli (Le), three days dedicated to our Lady of grace, patroness of Sannicola. The 7 in traditional evening procession through the streets of the town with concert...
more
Posted by:
Gallipoli Case vacanza al mare
Locality:
Brindisi
Region:
Apulia
Genre:
Wine And Food
from:
31 January 2016
to:
31 December 2016
The associazione pizzaioli (A. M. A. R.), leader in the field of vocational training for pizza, organizes courses at levels for aspiring/professional pizza chefs with certification level. Run by...
more
Posted by:
Associazione amar pizzeria e c
Locality:
Villa Castelli
(Brindisi)
Region:
Apulia
Genre:
Concerts
from:
26 August 2016
to:
26 August 2016
Friday, August 26 Rocco Hunt takes center stage at Villa Castelli (BR), in the wonderful frame of the Company Agricola Melillo, for an exciting live concert. The rapper Salerno, after the great...
more
Posted by:
Corrado de Belvis