Barletta
(see map)
see Accommodations in map
Accommodations by Region
Offers - Last Minute - Coupon
Receive Deals from Barletta Andria Trani
---



45 euro

Last Minute

Last Minute Holiday. Cheap Rooms in September


Melendugno (Lecce)

In September, LAST MINUTE!

SEND US AN E-MAIL SOON AS POSSIBLE, AND UNTIL TO 26 SEPTEMBER WILL HAVE A MEGA DISCOUNT ON YOUR STAY IN HALF BOARD (including room, breakfast and a meal of your choice, or lunch or dinner, with fruit). Or call us at......

more

Expires on:

25 September 2015

... check for availability



550 euro

Last Minute

Last Minute-from 22/08 to 29/08


Vico Del Gargano (Foggia)

Last minute-from 22/08 to 29/08 last two apartments € 550,00.

Included in the price there is water, gas, electricity, bed linen, before using the pool and private beach with whom we have an agreement that provides our guests two sunbeds,......

more

Expires on:

31 August 2015 ... check for availability



99 euro

Last Minute

Last minute!


Mattinata (Foggia)

LAST MINUTE THINGS TO DO IN MATTINATA GARGANO!

FROM 31 AUGUST to 6 SEPTEMBER 2 NIGHTS for 2 PEOPLE for just £ 99!

from 23 to 30 AUGUST 2 nights for 2 persons € 129!

3 nights for 2 people € 180!

amenities at guests ' disposal: -swimming......

more

Expires on:

12 September 2015

... check for availability



300 euro

Last Minute

Last minute homeholiday


Mattinata (Foggia)

SPECIAL August-GARGANO: 7 x 2 nights € 300 with a pool! -LAST MINUTE in Vieste-GARGANO HOLIDAY HOUSE with JACUZZI POOL, SAUNA, FITNESS, SOLARIUM FROM SATURDAY AUGUST 29 to Saturday, September 5,2015: one-roomed apartment for 2 people € 300......

more

Expires on:

20 September 2015

... check for availability
Bed And Breakfast in Barletta and nearby and other accommodation
B&b La Disfida di Barletta


bed and breakfast near the sea

Locality: Barletta (Barletta Andria Trani)
Region: Apulia


"La Disfida di Barletta has rooms with independent entrance, equipped with comfortable double beds and bathrooms with shower. The Bed and Breakfast includes the following services: Private bath Bedding, towels and hairdryer Air Conditioning and...

more

bed and breakfast

See Details Prices

Internet Wi-Fi

Pet Friendly
Vinslounge Bed And Breakfast Barletta


bed and breakfast near the sea

Locality: Barletta (Barletta Andria Trani)
Region: Apulia


The VinsLounge B & B, enshrined in just 15 months after its inception as "The Number One" in the field of tourism hospitality room is located in Barletta in an ancient palace of 1592,makes a fitting tribute to the past which accompanies the opening...

more

bed and breakfast

See Details ask for prices

Internet Wi-Fi

Pet Friendly
B&B Liddo


bed and breakfast near the sea

Locality: Barletta (Barletta Andria Trani)
Region: Apulia


The B & B Liddo is much more than just a Bed and Breakfast. On July 25,2013 B & B Liddo founded and managed by Antonella Liddo opens in the center of Barletta. The villa of the early twentieth century, independent and fully renovated, spread over the...

more

bed and breakfast

See Details Prices

Internet Wi-Fi

Gluten Free Foods
P&B Acasamia


bed and breakfast near the sea

Locality: Barletta (Barletta Andria Trani)
Region: Apulia


P & B "In My House" The Bed & Breakfast "B & P Acasamia" born in a beautiful villa in the countryside of Puglia, between olive groves, vineyards typical of the place, the smell of nature and the white of the Mediterranean. Our Bed & Breakfast...

more

bed and breakfast

See Details Prices

Internet Wi-Fi

Pet Friendly
La Dimora di Merlino Bed And Breakfast


bed and breakfast near the sea

Locality: Barletta (Barletta Andria Trani)
Region: Apulia


Located in the historic center, the B & B offers rooms decorated with taste and refinement, it is also equipped with a small porch allowing you to enjoy a view of the historic city center. They are the ideal place to spend your holidays in peace and...

more

bed and breakfast

See Details Prices
Pictures from Italy
by
COMITATO LINGUISTICO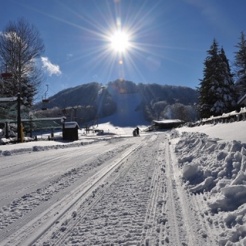 by
Oxford Centre
Latest Events in Apulia
Locality:
Gallipoli
(Lecce)
Region:
Apulia
Genre:
Art
from:
1 August 2015
to:
29 August 2015
August 2015 in the coolest city of SALENTO, GALLIPOLI. come to assporare the summer 2015 in Green Bay, Punta Pizzo, Punta della Suina; fun for all families, groups, gayfriendly. Lounge bar and disco...
more
Posted by:
Salento, a Pochi Km da Gallipo
Locality:
(Foggia)
Region:
Apulia
Genre:
Wine And Food
from:
21 December 2014
to:
21 December 2015
The GAC "Lagune Gargano" set to the municipal administration of Hvar, the Gargano National Park Authority and with the active participation of many associations organized in Hvar, for next December...
more
Posted by:
giacomo bitondi
Guided Tour Prague Londo
Locality:
(Barletta Andria Trani)
Region:
Apulia
Genre:
Art
from:
2 January 2016
to:
6 January 2016
Lovely experience in Prague and in LondonAccommodation: bnb
group leader Ms Colucci
Posted by:
Westminster College Barletta