Sicily Region
Accommodations by Region
Offers - Last Minute - Coupon
---
Farm House in Sicily and other accommodation
Agriturismo Vultaggio


farm house

Locality: Trapani
Region: Sicily


Our Farm, recently renovated with a beautiful panoramic view is placed on the top of a hill, between Erice and Marsala, and in front of the islands Egadi and Mothia, it's situated among green vineyards, olive groves and citrus orchards,...

more

farm house

See Details ask for prices

Internet Wi-Fi

Organic Food

Gluten Free Foods

Pet Friendly
Agriturismo L'uliveto


farm house

Locality: Reitano (Messina)
Region: Sicily


L'Uliveto is found in the territory belonging to the city of Reitano (the name comes from the Arabic "Rahal" [Reitanu], meaning "resting place") a small town at 400 meters above sea in the province of Messina. The town is formed by a small...

more

farm house

See Details ask for prices

Internet Wi-Fi

Organic Food

Gluten Free Foods

Pet Friendly
Agriturismo Salemi


farm house

Locality: Piazza Armerina (Enna)
Region: Sicily


An outdoor pool, air-conditioned rooms, and views of the surrounding Leano countryside are all part of this 19th-century farmhouse. The town of Piazza Armerina is about 3 km away. Agriturismo Salemi has a wide terrace shaded by olive trees and a...

more

farm house

See Details Prices

Internet Wi-Fi

Organic Food
Agriturismo Don Mauro


farm house

Locality: Floridia (Siracusa)
Region: Sicily


At Floridia in the province of Siracusa, immersed in beautiful, peaceful Green surroundings full of citrus trees and secular olive trees You will be welcomed by Mr. Scalora and his German wife In the Don Mauro Agriturist Farm. They offer hospitality...

more

farm house

See Details Prices

Internet Wi-Fi

Organic Food

Pet Friendly
Agriturismo Poggio Aureo


farm house

Locality: Tusa (Messina)
Region: Sicily


The antique structure from the 18th century is located in the middle green, Mediterranean landscape, surrounded by the "Blue" of the Tyrrhenian Sea between the "Parco regionale delle Madonie" and "Parco regionale del nebrodi\\". Here you can enjoy a...

more

farm house

restaurant

See Details ask for prices

Internet Wi-Fi

Organic Food

Gluten Free Foods

Pet Friendly
Special Offers in Italy: see all > Sicily



479 euro

Promotional Offer

7 days Sicily between the Baroque and blue sea


Rosolini (Siracusa)

7 days in Sicily, between the baroque of the Val di noto, a UNESCO World Heritage site and the crystalline sea of capo passero. Stay for 2 people in 1/2 Board only 479 euros. In an agriturismo on the monti iblei, comfortable rooms, with bathroom,......

more

Expires on:

20 September 2015

... check for availability



-15%

Last Minute

Three-roomed apartment 4 pax


Lampedusa (Agrigento)

THREE-ROOMED APARTMENT 4 Pax with two air-conditioned bedrooms, kitchenette, WC and comfortable veranda/gazebo with table and chairs where you can make a convenient breakfast or lunch and dinner with their own kitchenette. Free internet services,......

more

Expires on:

2 September 2015 ... check for availability



-15%

Coupon Code

LAST MINUTE LovelyITALIA


Riposto (Catania)

All customers who CONTACT US by LOVELYITALIA and communicate the COUPON CODE DISCOUNT of 15% on ALL ROOM TYPES D and overnights!

Expires on:

7 September 2015 ... check for availability



147 euro

Promotional Offer

Special Package 3 days and 2 nights


Riposto (Catania)

Special package of 3 days and 2 nights includes: -Welcome Aperitif with nibbles. - Stay in Double Room with all amenities, air conditioning, mini-bar, private bathroom with tub, LCD TV, safe, balcony, WI-FI, latex mattresses and pillows in memory.......

more

Expires on:

31 August 2015 ... check for availability
Pictures from Italy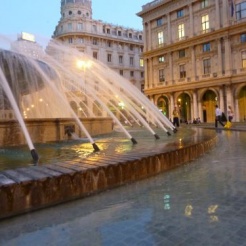 by
A Door to Italy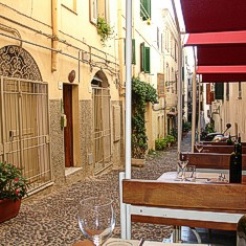 by
Centro Mediterraneo Pintadera
Latest Events in Italy
Locality:
Livigno
(Sondrio)
Region:
Lombardy
Genre:
Exhibitions
from:
17 September 2015
to:
21 September 2015
LIVIGNO CELEBRATES THE LIVESTOCK TRANSHUMANCE

From 16 to 21 September takes place a great event dedicated to the return of the cattle to the valley. A livestock parade is starting from...
more
Posted by:
Chalet del Sole
Half Marathon
Locality:
Riva Del Garda
(Trento)
Region:
Trentino - Alto Adige Sudtirol
Genre:
Sport
from:
8 November 2015
to:
8 November 2015
Sunday November 8,2015.14° GARDA TRENTINO HALF MARATHON
Posted by:
Camping Daino
Locality:
Tropea
(Vibo-Valentia)
Region:
Calabria
Genre:
Concerts
from:
6 September 2015
to:
13 September 2015
Book an apartment for September at Pousada Michelino Find as welcome gift in the flat bottle of wine and typical local sweets. Also from September 6 to 13 in Tropea evenings will be boasting a...
more
Posted by:
Pousada Michelino